Market Recap
The G7 meeting went as expected – disastrously. Trump initially agreed to sign the communique after the meeting and everything seemed to be going well, but then he repudiated it by tweet after Canadian PM Trudeau made a statement that basically just repeated what he's been saying for some time anyway. Incredible.
The fact is, the US trade deficit is largely caused by the country's position as the world's major reserve currency. Other countries want to hold much of their foreign exchange reserves in dollars, which gives the US an enormous financial account surplus. The (almost) inevitable counterpart to that surplus is a current account deficit. Tariffs and trade wars won't change that. Now admittedly, Trump is trying to fight that battle too – he's been urging countries not to intervene in the FX market, which would have the effect of reducing the financial account surplus.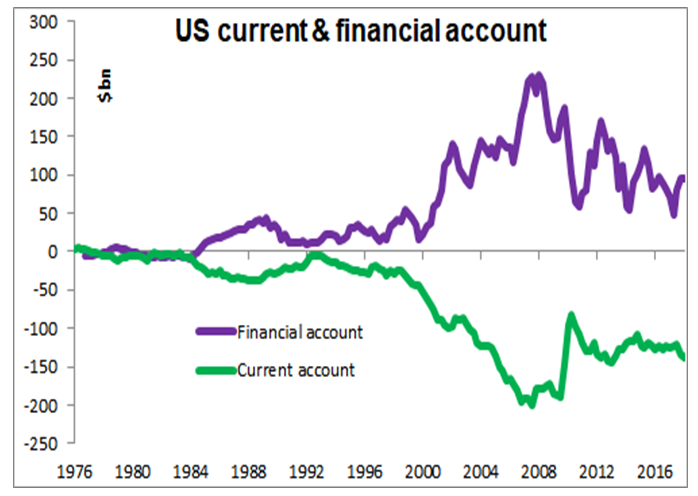 But adding tariffs doesn't necessarily do anything to rectify the problem. It's based on the often fallacious assumption that domestic production will increase to take the place of the now-more-expensive imports. But it doesn't always work that way. Sometimes, all that happens is that prices for imported goods go up, dampening demand further down the line. Domestic production may actually go down in response to the higher input prices. Or production moves from one country that's been hit by tariffs to another that hasn't been. In any case, it's far from certain to have the desired effect, and as anyone can see, it invites countries to impose their own reciprocal tariffs, which can cause a spiraling decline of demand across countries.
In any event, CAD gained significantly going into the meeting on Friday, perhaps in hopes of a successful conclusion (despite a temporary spike on the worse-than-expected employment data). After Saturday's debacle, it opened lower in Asia this morning but was gradually recovering. I expect investors will gradually discount the US theatrics and the currency will continue to recover slowly.
The Swiss Sunday resoundingly defeated the "Sovereign Money Initiative" by a 3-to-1 margin. If you don't know what that is, don't worry, you'll probably never have to hear about it again.
The currency was considerably weaker this morning, but all of that was due to Friday's action – in fact it had strengthened notably since midday in Europe Friday, indicating that the vote had no impact one way or the other. The problem facing CHF seems to stem from a dispute with the EU over whether the Swiss stock exchange can trade EU company shares (known as "equivalence," i.e. whether the Swiss stock exchange is equivalent to an EU-regulated exchange). In December the EU only extended Switzerland's permission to trade EU company shares for one year. On Friday, Switzerland said that if the EU didn't grant further "equivalence" by the end of this year, Switzerland would require all foreign exchanges to apply for permission to trade Swiss shares.
Italy's new finance minister was quoted in the press on Sunday as saying the government was "clear and unanimous" in wanting to stay in the eurozone. "We are not discussing any proposal to exit the euro. The government is determined to avoid the materialisation of market conditions that push us towards an exit in any way," Giovanni Tria told Corriere della Sera, an Italian daily, on Sunday. EUR was largely unmoved though, as was USD.
Bitcoin was down 11% from Friday's level to below $7,000 after a hacker attack on a trading center in Seoul.
Commitment of Traders (CoT) report
The market continues to get less and less bearish on USD. The modest DXY long position rose a bit further, while the overall short USD position fell somewhat. The counterpart was less bullishness on EUR and GBP and more negative stance on JPY, CHF and CAD. Short AUD positions were cut a bit though while the market increased its long NZD.
The inflation trade seems to be dissolving. Traders once again reduced their long WTI position and their short US Treasury position, although both remain at extreme levels.
Positioning in gold and silver went the way I thought it should as the gold/silver ratio continues to fall.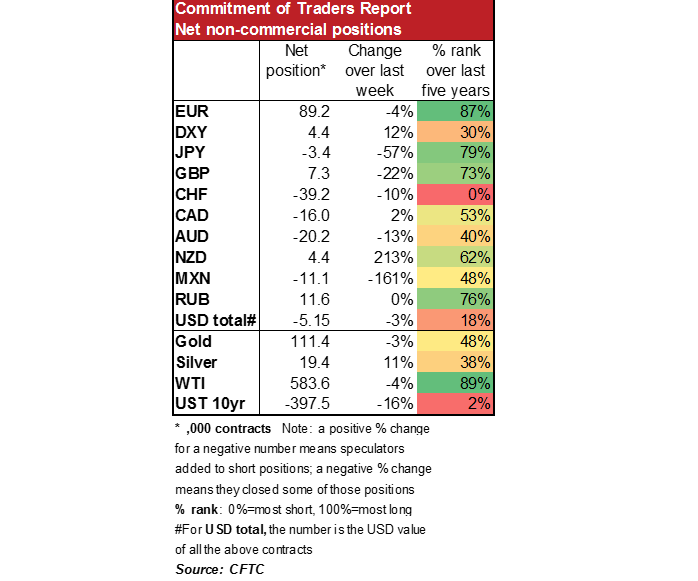 Today's market
It's Britain's "short-term indicator day" today. The Office of National Statistics releases the trade, industrial production and construction figures. The FX market largely ignores the latter.
The visible trade balance is expected to narrow slightly and be somewhat narrower than trend. That should be good news for the pound. The overall trade balance (including trade in services) is also expected to narrow.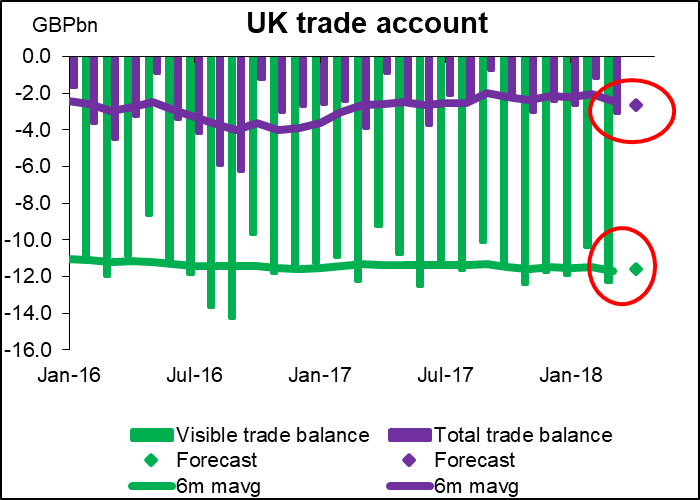 Industrial production is expected to slow somewhat, but manufacturing production is forecast to accelerate. How's that likely to affect the currency? Not much – neither is statistically significant in determining the subsequent movement of the currency. The trade figures are more important.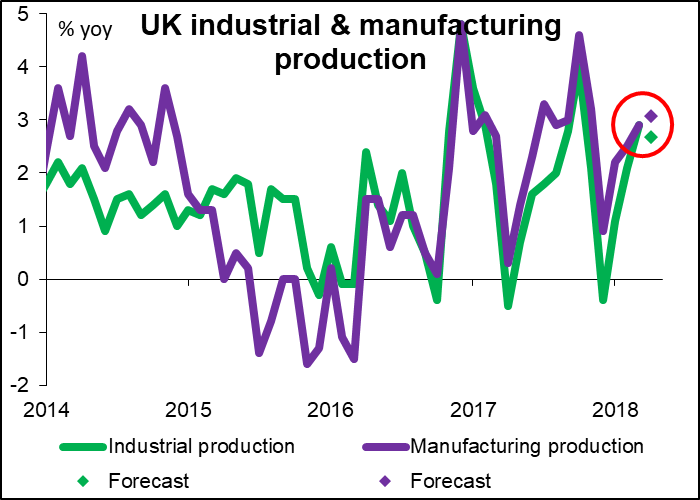 Overnight, the rate of increase in Japan's producer prices is expected to accelerate somewhat. In theory that might be positive for the yen in that it means inflation could be coming back, but I doubt if anyone really believes that that's going to happen any time soon.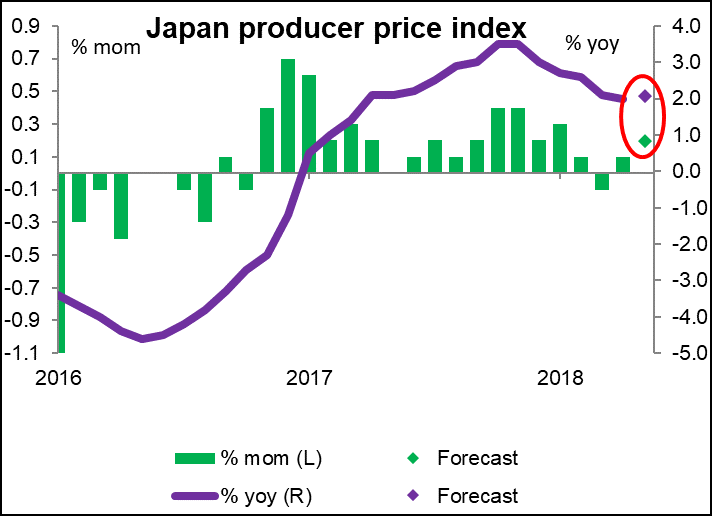 Finally Trump meets Kim Jong-Un in Singapore today. I read that the CIA concluded North Korea won't give up its nuclear weapons, but might be willing to accept a hamburger chain as a sign of opening up to the West. If the meeting goes well and tensions in Asia dissipate somewhat, JPY might fall and AUD rally.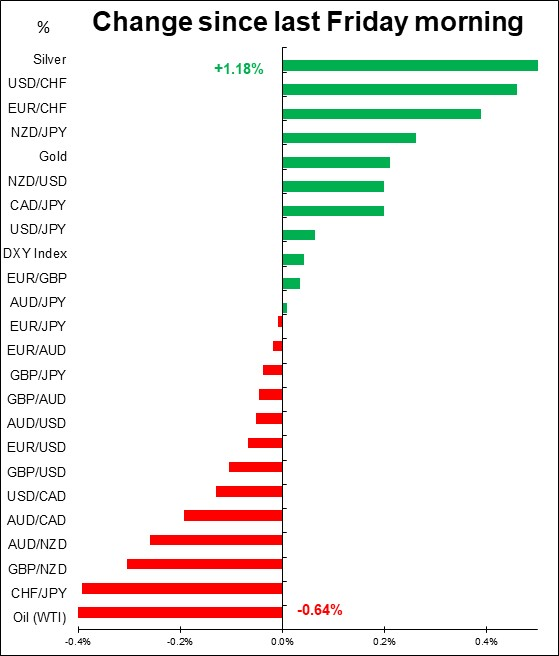 ---
P.S. Did you like my article? Share it in social networks: it will be the best "thank you" :)
Ask me questions and comment below. I'll be glad to answer your questions and give necessary explanations.
Useful links:
I recommend trying to trade with a reliable broker here. The system allows you to trade by yourself or copy successful traders from all across the globe.
Telegram channel with high-quality analytics, Forex reviews, training articles, and other useful things for traders https://t.me/liteforex
The content of this article reflects the author's opinion and does not necessarily reflect the official position of LiteForex. The material published on this page is provided for informational purposes only and should not be considered as the provision of investment advice for the purposes of Directive 2004/39/EC.