XAG/USD, H4
Let's look at the four-hour chart. Tenkan-senline is belowKijun-sen, they are both horizontal.ConfirmativeChinkou Span line isfollowingthe price chart; current Kumo-cloudhasreversed from ascending to descending.The pair is trading within the cloud and isn't able to break it down. The closest resistance level isKijun-sen line (14.61). The breakdown of the lower border (14.46) will be a signal to open sell positions with targets at 14.35.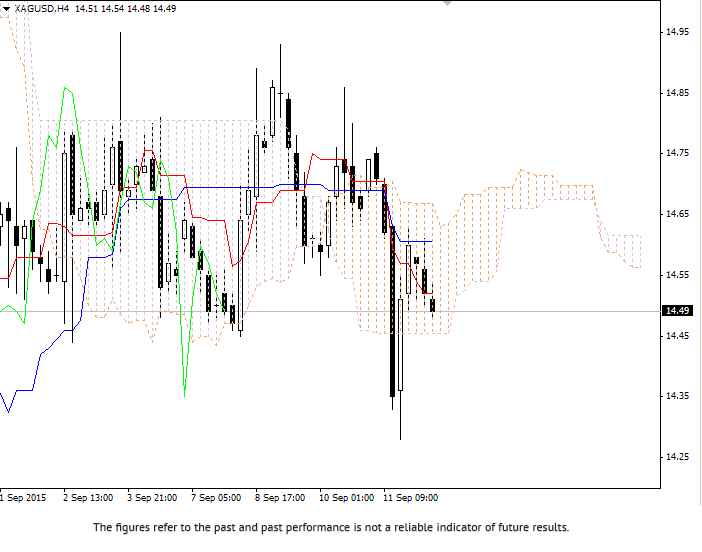 XAG/USD, D1
On the daily chartTenkan-senline is below Kijun-sen, both lines are horizontal.ConfirmativeChinkou Span line is above the price chart and current cloud is still descending. The closest support level is Kijun-sen line (14.81). One of the previous minimums of Chinkou Span line is expected to be a support level at 14.13.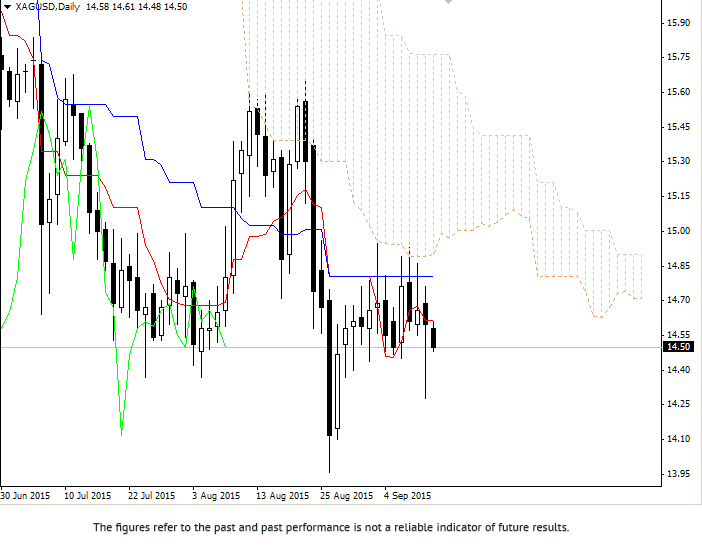 Key levels
Support levels: 14.46, 14.35, 14.13.
Resistance levels: 14.61, 14.81.
Trading tips
On thefour-hour chart the pair has entered the cloud, breakdown of which will allow the pair to go further down to the level of 14.10. Pending sell positions should be placed at 14.40 with targets at 14.10 and stop-lossat 14.60. The scenario should be cancelled as soon as the price overcomes the upper border of the cloud on four-hour chart.